Professional Development is a core value of ACPA and the Annual Convention experience. Our aim for Career Development and Wellness at ACPA23 in New Orleans is to focus on sustainable career resources that will serve attendees during and beyond convention. As a field we spend extensive time and resources on student retention, but we also must take employee retention into consideration.
Conversations around employee retention are not new and did not begin with a "great resignation" during the COVID-19 pandemic. Discussions on employee attrition have spanned several decades, becoming a more visible and presenting greater issues for organizations as individuals left (and continue to leave) in scale. Prior to the recent scaling of employee attrition in higher education, ACPA was reflecting on how to listen to its members and provide resources to improve the experiences of all practitioners as they continue work supporting students. 
As we reimagine Career Wellness at ACPA23, emerging trends and responses will be centered, as well as space for individual and community-based reflection to include:
Resources to equip supervisors with antidotes to white supremacy in college and university environments that you can be implemented at home institutions that you can bring back to your institution
Support for job-searchers of all levels to more clearly discern symptoms of white supremacy, signal their resistance, and navigate career paths rooted in wellness.
Exposure to exemplars of organizations who are modeling resistance to supremacist culture in various practices.
Career Development at ACPA23
Career Focused Plenary
What Makes Employment in Higher Education (Un)Sustainable + What We Can Do About It
Monday, 27 March 2023, 2:45 – 3:45pm // Marriott, Grand Ballroom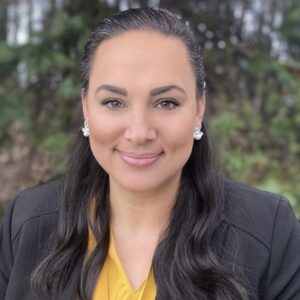 Presented by: Dr, Léna Crain, Dr. Gudrun Nyunt, and Dr. Kelvin Rutledge
The Great Resignation in 21st Century Higher Education has drawn our attention to the work experiences of student affairs professionals; retention of professionals is, however, not a new challenge in our field nor is it a singular campus issue. Our organizational values challenge us to consider the well-being and experiences of professionals in the field in order to sustain the learning environments we support. Join Drs. Léna Crain, Gudrun Nyunt, and Kelvin Rutledge in a conversation exploring why we do critical work on our campuses every day, ways supremacist cultures emerge in our work environments, and antidotes that can change social norms creating a more sustainable culture in the student affairs profession.
Convention Education Sessions
Career Development and Wellness focused sessions occurring at ACPA23 include:
Other Duties as Assigned: Work Assignments No One Told You
27 March // 10:30-11:30am // Studio 7

The Big Picture: Contextualizing the Job Search and Transition
27 March // 11:45am-12:45pm // Galerie 3

Critical Job-Seeker Career Tools: Discern and resist problematic hiring constructs
28 March // 8:00-9:00am // Galerie 6

Considering Peoples' Stories: Cover Letters in the Job Search
28 March // 9:15-10:15am // Studio 4

Grow Your Own Way: Professional Development Beyond Grad Programs/Home Institutions
28 March // 1030-11:30am // Studio 8

Antidotes for Professional Burnout: Exploring Mindfulness and Play
28 March // 1:45-2:45pm // Studio 3

Healing from Professional Heartbreak
28 March // 4:15-5:15pm // Studio 3

Transcending "traditional" Roles: Independent scholars, contractors, and academic entrepreneurs
29 March // 8:00-9:00am // Studio 7
ANTITODAL JOB SEARCH TOOLKIT
ACPA's Report on 21st Century Employment in Higher Education offered "a call to action meant to serve as a guiding framework for a sustainable future for the profession." To make further meaning of report content, members of the ACPA23 Career Development team partnered with the ACPA Commission for Career Services to develop a suite of resources that can be referenced during ACPA23 and beyond with aims to: (1) equip higher education job seekers with tools to discern and resist supremacist culture; and (2) provide points of view for hiring teams to empathize and model for more accessible, inclusive hiring praxis.